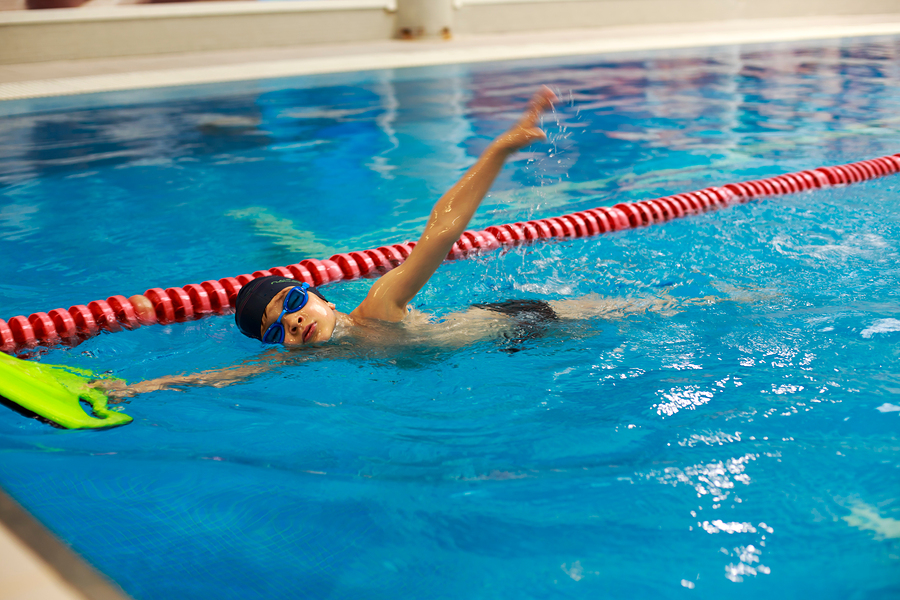 Learning how to swim is a rite of passage every child should experience. Not only is swimming fun and great exercise, but knowing how to swim will help keep your child safe during summertime activities. If you haven't enrolled them in swimming lessons yet, now is the time to do it.
5 Reasons to Sign Your Child Up for Swimming Lessons
Kids Who Swim Have More Fun
For most kids, summer means pool parties, trips to the lake or adventures at the water park. When children can't swim, however, these excursions are no fun. They'll have to sit on the sidelines while family and friends splash and play. By enrolling your child in swimming lessons, you enable them to engage in and enjoy water activities!
Strong Swimmers are Safe Swimmers
Safety is by far one of the most important reasons every child should know how to swim. When you ensure your child knows how to swim, you're also ensuring they will know how to save their own lives if the unthinkable happens. Even if they aren't able to swim to safety, they'll at least know how to stay calm and float until help arrives.
Knowing How to Swim Improves Self-Confidence
Many children are nervous when they first start spending time in the water. Overcoming this fear and mastering swimming skills is an excellent way to build up your child's self-confidence. As they learn new skills and advance from one class level to the next, they'll start to realize they're capable of doing anything they set their minds to. Once this happens, there will be no stopping them!
Peer Encouragement Reduces Fear
Taking swimming lessons with a group of their peers helps children get over their fears and provides a fun, social environment for them to learn in. Spending time with other children who are already strong swimmers can also help encourage your child to keep progressing and improving their swimming skills.
Professional Instruction Makes a Difference
When children attend organized swimming lessons, they'll benefit by learning from professional, certified instructors. Your child's instructor will know exactly how to encourage and help them overcome their fears. They'll also teach the proper way to swim so they'll feel strong and comfortable in the water, and how to safely react in the event of an emergency in the water.
Enroll Your Child in Swimming Lessons at the Y!
At the YMCA of Southern Nevada, we offer swimming lessons for children as young as 6 months. Whether your child is a beginner or a seasoned swimmer, we'll help you choose the best course to improve their skills. Visit 1 of our 4 locations for more information, or contact us online.