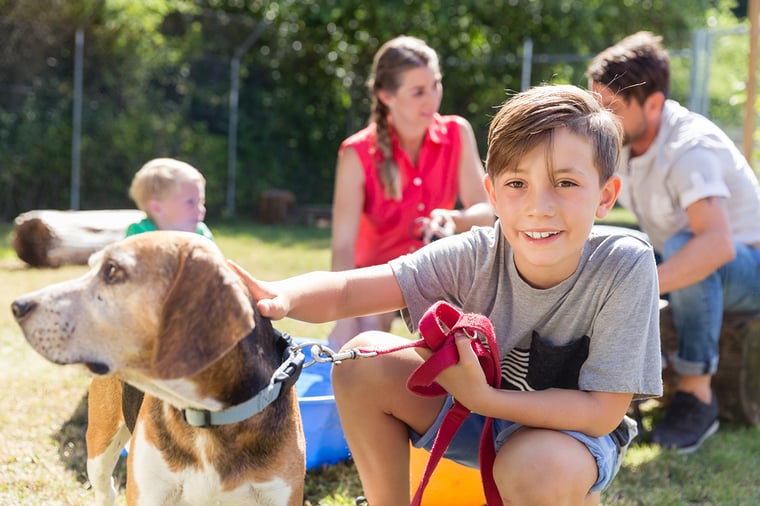 A membership for the YMCA of Southern Nevada is a great way to keep your family active, healthy and connected with the community. However, kids and parents alike have responsibilities and commitments that often take up the majority of the day, making it difficult to get into an exercise regimen or set aside time to be active. Thankfully, there are some simple ways to engage in family fitness that are easy to incorporate into your daily activities.
How to Make Family Fitness Part of Your Daily Schedule
Get Active with Pets
You can stay active by engaging with your pets. Take your dog on a longer walk than normal or play in the yard with them for a few extra minutes each day — you'll both get the exercise your bodies need. Get the whole family involved; this is a fun way to stay active for the entire household.
Stay on Your Feet Even When Relaxing
Does your family enjoy watching TV together? During commercial breaks, have the whole family stand up and do some light stretching. Your muscles will feel looser and your body will feel more relaxed when you go to bed.
Create a Rewards System
Sometimes families need the incentive to stay active. Create a set of exercises family members must complete before engaging in certain activities. For instance, before settling down to watch TV, you could encourage family members to do pushups or jumping jacks. You can also create a fun challenge, too, allowing kids to skip one chore of their choice each week if they can complete a set amount of exercises each day.
Take the Long Way when Shopping
There are plenty of easy ways to get exercise while shopping. First, park your car farther away from stores to gain extra steps. When at a mall, take the stairs instead of the escalator and do a few extra laps around each floor before you leave.
Establish a Family Fitness Regimen at the Y
If you want to establish a steady family fitness routine, a Y family membership allows you to take advantage of our state-of-the-art exercise facilities. Stop by any of our 4 locations to sign up for a membership and take a tour.