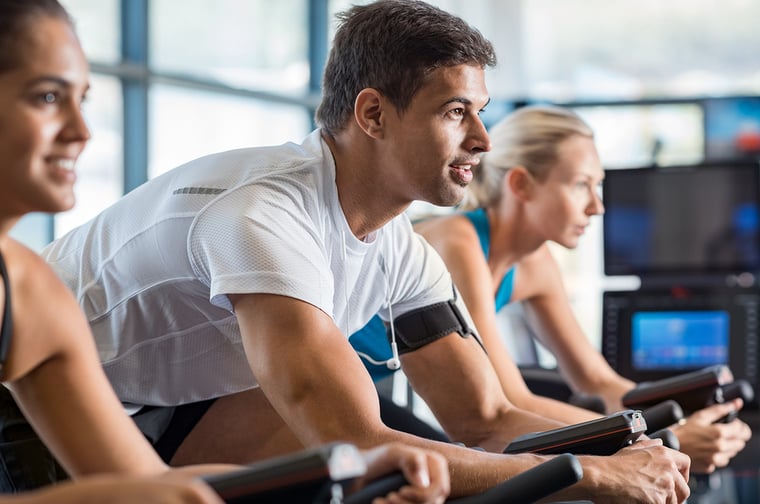 As the temperatures cool down and sweater weather begins, it can be easy to lose motivation to work out. In order to maintain fitness all year long, you may have to make some tweaks to your fitness regimen as the weather changes. Exercise classes are a great way to do this, as they offer diversity with a variety of instructors. Here are some great tips to mix up your routine and make classes even more fun:
How to Bring Fresh Energy to Your Exercise Classes
Take Classes You Enjoy
The best way to stick with a fitness plan is to pick activities that appeal to you. Don't worry about what everyone else is doing. If you prefer Barre classes over cycling, go for it!
Get Social
One of the great things about exercise classes is they allow you to meet others who share your fitness goals. Finding a workout partner will not only make exercising more fun, but it will also make you more likely to show up for your sessions.
Set Personal Goals
You don't need to run a marathon, but little challenges that go beyond your normal exercise classes can give you that bit of extra motivation you need. It can be as simple as increasing your hand weights or as challenging as establishing a more advanced workout routine with a trainer.
Explore All Options
There are probably tons of places to be active in your neighborhood. Leisure centers, pickleball and tennis courts, walking and hiking trails, and parks are all great opportunities. Virtual exercise classes are also becoming increasingly common.
You can also stay fit by looking for small ways to keep yourself moving every day. Housework, walking the dog and gardening are daily activities that are also good for your health.
Staying fit every day is about consistency, dedication and making fitness fun. When you enjoy your workouts, it's easier to stay consistent. The Y offers a large variety of exercise classes. Stop by one of our locations today to become a member and get access to all of our workout facilities.