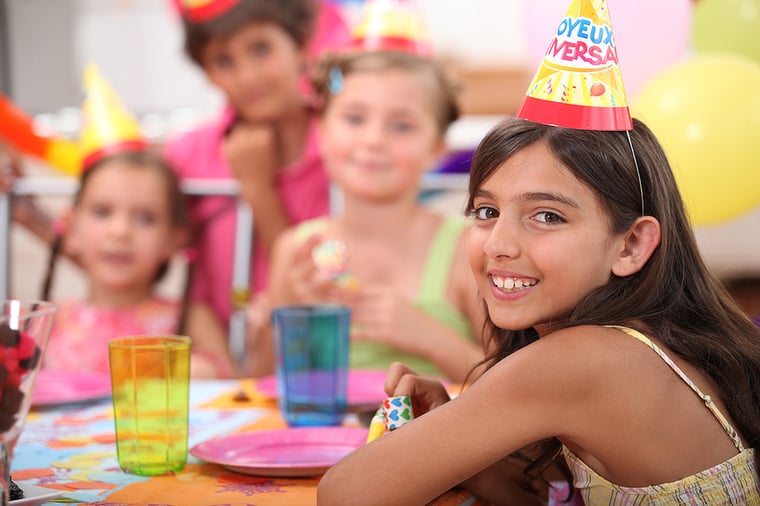 When it's time to commemorate that special day in your life, a party is never out of fashion. Hosting a birthday party at your home may not be your cup of tea, which is why you need a reliable, beautiful, clean, and spacious environment to have a grand party. Whether you want a room, a gym, or a pool party, the YMCA of Southern Nevada has several spaces available for birthday parties. Read on to find out why you should host a Las Vegas birthday party at the Y.
What Kind of Party Do You Want?
There's more than one way to enjoy a party, and birthdays are no exception. Because birthdays are specific to a special someone, it's best to pick a theme that suits their interests. What type of party would make your child happy?
If they enjoy science, perhaps it's time to consider a science party where they can dress in lab coats and enjoy a few experiments before having a slice of cake. Match the invitations, snacks, decorations, and photo booth to the theme to keep the kids excited.
For children that enjoy paint and color, organize a cupcake and canvas party. When the kids arrive, have them put on little aprons and settle on the table with their coloring books. Have a little competition to see who can paint the best picture.
However, for those hot summer days, cooling off in the pool may be the right way to go. The YMCA of Southern Nevada has pools and waterparks available for rent. Let the kids enjoy the slides and splash around in the water as they eat snacks and cake. What's more, you can host the party in an indoor pool to avoid sunburns. Be sure to have a waterproof camera to capture all the exciting moments around the pool.
Are you trying to sneak in more activity at your party? A sports party or a rock wall party are excellent options for play and teamwork. Basketball, soccer, volleyball, hockey, and rock wall climbing are welcome at the Y Las Vegas. Remember to have plenty of snacks because the little ones will be hungry after all the serving, dribbling and passing.
Inclusive Perks
When you host a birthday party at the Y, you do more than rent a space. You can select the type of party to wish to host for your child and reserve the area for three hours! It's plenty of time to provide entertainment, food and loads of activities. To ensure everything is in place, you can arrive 30 minutes earlier. Moreover, we provide cupcakes, cake, and Y swag bags for your kids.
Our staff works closely with you to ensure that your kid and loved ones enjoy the best birthdays ever. Feel free to browse our locations in Centennial Hills, Durango Hills, Heinrich, and Skyview for the right facilities for your party.
Host with the YMCA of Southern Nevada Today
Are you looking for a safe, clean, and fun space to host a birthday party? The YMCA of Southern Nevada has the space you need. Contact us today for more information.