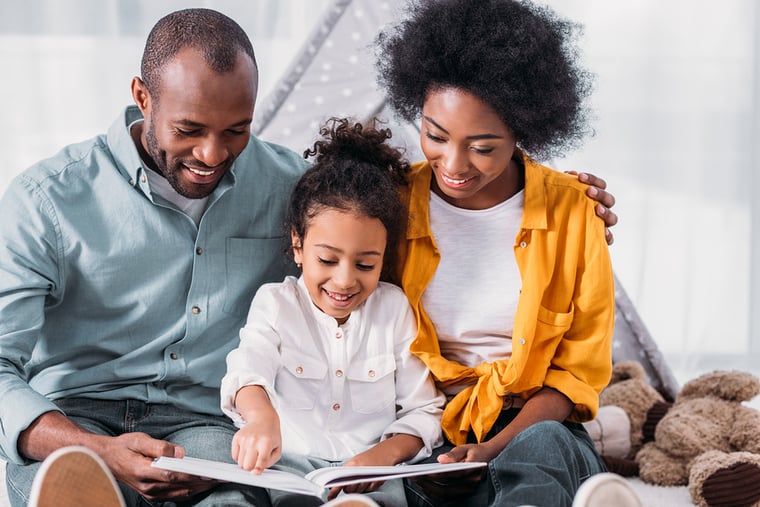 Inspiring a love of reading in your child begins at a young age. Reading just 15 to 20 minutes every day benefits young children in many ways – from improving their vocabulary to encouraging an active imagination. These tips will help make reading fun for your child at every age.
Reading Tips for Babies and Toddlers
The primary goal with reading to babies and toddlers is to make it a fun experience. When you foster these good feelings about reading, it will encourage them to continue reading as they grow and develop. While you're reading to your child, here are a few tips to keep in mind:
It's Okay to Not Finish the Story
The attention span of a baby or toddler is incredibly short. Don't feel stressed about finishing the story in one sitting. Pushing your child to sit through a few more pages when they are already done will only make them more resistant the next time you sit down to read. If you don't finish reading the story, you can always pick up where you left off next time.
Bring the Story to Life
When reading to a baby or toddler, it's up to you to bring the story to life for your child. Don't be shy – create silly voices for the different characters. Act out the storyline as you read.
Talk About the Pictures
Don't limit your story time to the words on the page. Take time to look at the pictures and talk about them. As your child gets older, start asking them to talk about what they see and what they think might happen next.
Reading Tips for Preschoolers
Reading to preschoolers is incredibly important. These children are at the age when they are about to start learning how to read for themselves. The time you spend reading together can teach them important reading fundamentals.
Track with Your Finger
Move your finger under each word as you read to your preschooler. This simple action will help them pick up a lot of important information about how to read, like that we read from left to right and that a space indicates a different word. They might even learn a few sight words along the way.
Read It Again
Preschoolers definitely have favorite books that they love reading again and again. Although you might get tired of reading the same story, the repetition is still beneficial towards helping them learn to read. If you need a break from reading, ask your preschooler to "read" their favorite story to you for a change – they probably have it memorized or can retell it in their own way.
The Y's Preschool Program
At the Y, we offer a half-day or full-day, state-licensed preschool program at all 4 of our Las Vegas locations. The Y Preschool encourages hands-on learning for children ages 3 to 5. Stop by to enroll your child today.