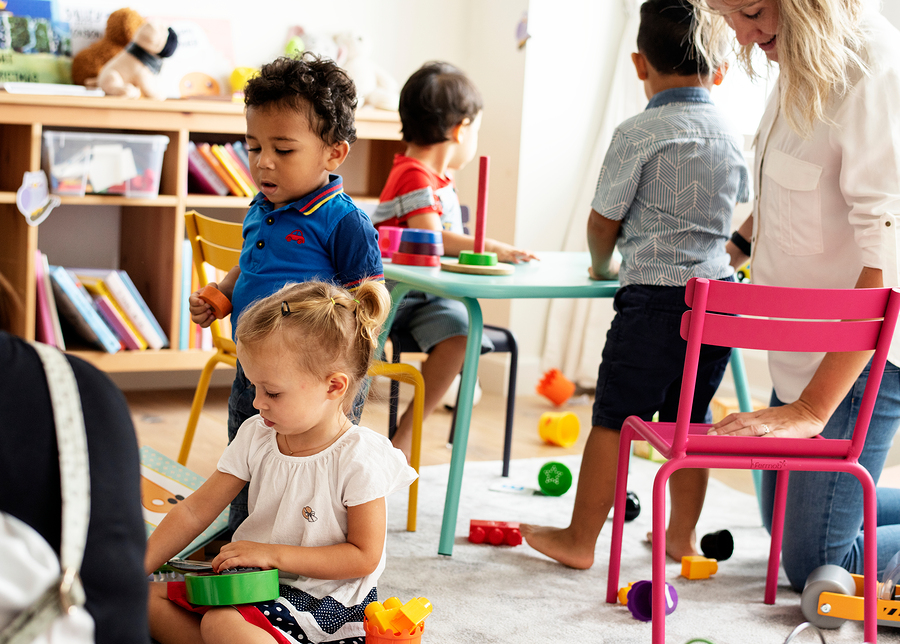 A decision many parents struggle with is when to take their child to preschool. If you take them too early, they may struggle to adapt. If you wait too long, they may lose valuable learning time.
Most parents use age as the primary factor for making this decision. Anywhere between 2-3 years is the recommended age for children to start preschool. But, is your child really prepared? The Y offers affordable preschool to help your child learn and strengthen valuable life skills, but it takes more than just age to determine school readiness. Before making this critical decision, consider the following factors that also influence whether your child is ready.
Independence
Independence is perhaps the most important determinant of school readiness. Your child should be potty trained, have knowledge of basic hygiene practices (such as washing their hands) and be able to eat meals without needing much assistance. They should also be able to sleep alone and communicate when they need help with something.
Social Skills
In preschool, your child will spend lots of time interacting with other kids. This is why they should be able to work in a group, share toys and school supplies and be empathetic of the needs of others. Children quickly develop these skills if they have siblings at home. But, if you have only one child, you may need to expose them to playgroups and other similar environments before they're ready for the preschool environment.
Familiarity with a Routine
Your child should also be able to understand and stick to a routine. Most preschools will have a timetable for kids to follow, including mealtime, reading time and playing time. If you've developed a similar routine at home, your child should be familiar with what to expect at specific times. A routine also reduces the anxiety that they might otherwise experience in an unfamiliar environment.
Ability to Follow Instructions
Another determinant of school readiness is the ability to follow instructions. Your child should be prepared to listen to caregivers and adhere to the specified rules, which may apply to classroom etiquette, eating meals, naptime, etc.
Working on Projects Independently
Your child should also be capable of concentrating on a specific task for short periods. Most preschools will require children to concentrate as they make crafts or color. Practice such projects with your child while at home to help them become familiar.
If you feel your child is ready, the Y's affordable preschool program will ensure they are exposed to an exciting and immersive environment that will help them continue to develop critical skills. Because the Y offers financial assistance & free preschool to those who qualify, your child won't be denied an opportunity to receive quality care. Contact us online or visit any of our locations for more information.