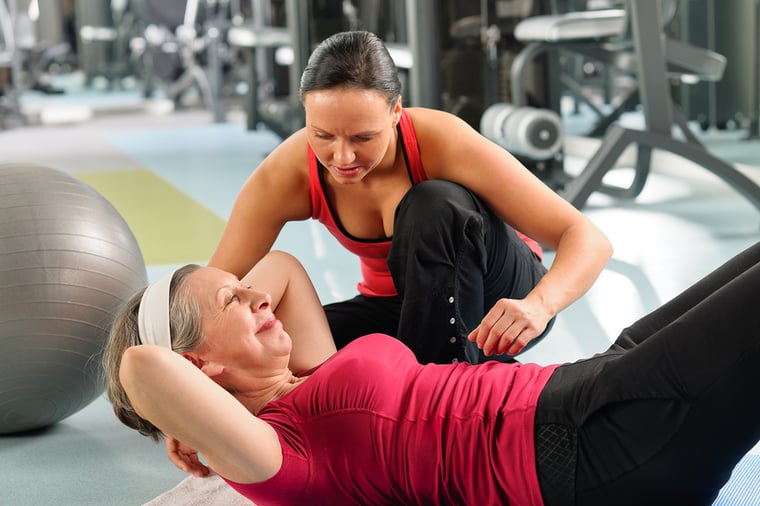 Are your New Year's Resolutions already starting to drift off track? Now is the time to revive your fitness goals at the Y! The YMCA of Southern Nevada is more than a Las Vegas gym — it's a caring community devoted to helping individuals and families achieve their lifestyle goals.
How to Overcome New Year's Resolutions Struggles
Are you struggling to stick with the fitness goals you've set on January 1st? Don't worry — you're not alone. In fact, one report suggests that the majority of people who set a New Year's Resolution don't keep their commitments after January 12th. While only a small percentage of people typically achieve their New Year's Resolutions — whether that's accomplishing a goal or simply staying committed throughout the year — it's important to understand that the success and failure of these resolutions often rests in how they're defined and measured.
For example, if your goal is to run a marathon — roughly 26 miles — but you're not someone who regularly runs, you may get easily discouraged by challenges with stamina, endurance or soreness. This can make it easy to feel like you'll never achieve your goal. Even if you set a new personal record by developing the strength to complete a 10K — roughly 6 miles — it can still seem like accomplishing a marathon is impossible.
Thankfully, there are keys to not only sticking with your resolutions but accomplishing your fitness goals as well.
Step 1: Set Realistic Goals
At our Las Vegas gym, we believe that anything is possible if you set your mind to it. Our members include men and women of all ages, backgrounds and abilities who constantly impress and inspire us with their achievements. However, many of our members succeed because they set fitness goals that are practical and realistically attainable. You may one day be able to run a marathon, but it's wise to first set the goal of completing a 5K or 10K initially.
Step 2: Set Realistic Timelines
You have all of the time in the world to achieve your fitness goals — don't force yourself into a small timetable filled with stress and discouragement. Instead of setting firm dates, make them flexible.
Step 3: Celebrate Progress
Have you just completed a one-mile jog? Give yourself a pat on the back! All progress is worth celebrating as a successful milestone accomplished!
Step 4: Don't Let Derailment Discourage You
Life doesn't always align with our goals when we want it to. However, that doesn't mean you still can't achieve them. If you have to pause your fitness progress due to lifestyle changes, work, family commitments, or injuries, understand that you can always pick up where you left off later.
Get Back on Track at Our Las Vegas Gym with January Savings
Are you ready to rock your fitness resolution? Then the Y is here to help. For the month of January, we're offering a special promotion for our Las Vegas gym — a $0.00 joining fee! Visit our Las Vegas gym today and let the YMCA of Southern Nevada help you revive your New Year's fitness goals!