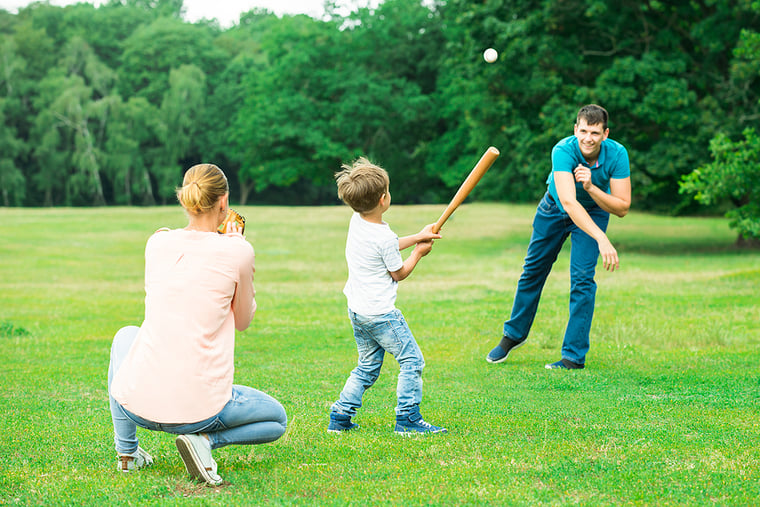 Sports are a great way to exercise, relieve stress, bond with others, and also learn teamwork. However, many sports include close contact with others. During the coronavirus pandemic, the need for social distancing is vital, so playing sports that encourage distance is a great idea. Whether you plan to play in your backyard or at a fitness center in Las Vegas, the following sports are great for family fun.
Golf
If your fitness center in Las Vegas has a golf course, head out for some swings. Golf courses and naturally open outside and have plenty of space for everyone to stay six feet apart. You can drive your cart, carry your equipment, and enjoy a wonderful game with a few people. You can also create a golf course in your backyard my placing empty cans on their side on the ground and trying to hit a golf ball or similar-size ball into them.
Soccer
Soccer can be fun for the whole family, even with adequate social distancing in place. You can start by arranging some cones for drills like dribbling and passes at your local fitness center in Las Vegas. After a warm-up, you can set up your goalposts and sanitize them appropriately. Ensure that you only touch the balls with your feet and avoid hi-fives with other players.
Swimming
Take the family to a pool at your local fitness center in Las Vegas. Before getting to the pool, ensure you contact the fitness center to ensure that the pools aren't or are open for the season. Disinfect the surfaces and changing areas before usage. Also, keep your mask on outside the pool, but remember to take it off when swimming. When you get to the pool, enjoy the laps and floating at a safe distance.
Tennis
It's the perfect time to take out your rackets and tennis balls for a game at a fitness center in Las Vegas. Tennis is a great sport to enjoy during the COVID-19 pandemic because social distancing is ingrained in the sport. You have a straight net between you and the opponent and several meters for play. You can have a parent vs. parent or kid vs. kid or mix it up for more family bonding. If you choose to rent equipment at your fitness center in Las Vegas, be sure to wash your hands and disinfect the equipment thoroughly.
Fishing
Keeping the distance between you and other people is possible, especially on a boat out on the lake or sea. Whether you're renting or bringing your boat, be sure to disinfect all areas, equipment and utensils on the boat. If you're fishing by the shore, keep at least six feet distance between you and others. Keep your mask on and be sure to sanitize frequently.
Baseball
Bring out your bats, gloves and baseball cap and visit the local fitness center for a baseball game. Ensure your outfit is complete with a mask before going to the center. If you're playing with other families, remember to avoid hi-fives, hugging, and spitting during the game and change the ball frequently. Maintain the distance between the players and the coaches and if you have the rest of the family as spectators, ask them to keep their distance.
Finding a Fitness Center in Las Vegas
The Y is a leading family fitness center in Las Vegas, offering a variety of facilities to keep the whole family fit and healthy. Stop by any of our 4 locations to check out all we have to offer.