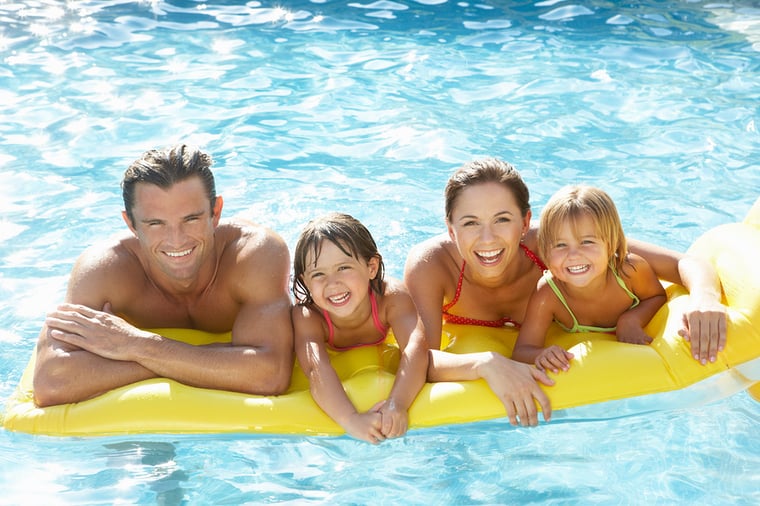 There's never been a better time to get a Y Family Membership than right now! Between now and the end of October, we're offering families a chance to join our membership program for free! This means you'll not only get access to our modern facilities and state-of-the-art equipment in all four of our locations, but you'll also receive free access to fun group fitness classes, convenient childcare and family events that bring our wonderful community together!
Why Join the Y?
At the YMCA of Southern Nevada, we prioritize health in every sense of the word. We believe families of all ages and sizes should have a safe, welcoming space to exercise, play and meet other families in the community who share a passion for wellness. Our October savings event offers you the amazing opportunity to save up to $85 on our Y Family Membership plan! This exciting plan provides you with:
Free family fun nights each week

Field trips

Over 300 classes and group fitness programs

The latest exercise equipment

Clean, convenient amenities like locker rooms and child care centers

Outdoor waterparks and indoor swimming pools

Endless opportunities to connect with your family and friends while focusing on your health and wellness
One Comprehensive Membership for the Whole Family
Since 1944, the YMCA of Southern Nevada has provided families of every background a safe and spacious place to reach their wellness goals in an immersive social setting. We're pleased to offer families a variety of programs, including youth swimming lessons, daily and weekly camps, spaces for birthday parties and celebrations, a state-licensed preschool, childcare services and much more.

Our Y Family Time program brings your family closer together on Fridays and Sundays, while our Parent's Night Out family event on Saturday evenings gives mom and dad a night of fun! We also offer Family Engagement programs, which include volunteer opportunities and outdoor adventures.
Along with these great family programs, your Y Family Membership will also offer you access to other programs such as:
Aquatics

Summer Camps

Active Older Adult Programs

CPR Classes

Personal & Team Training
When your family is part of the Y, there's no limit to how much you can learn and achieve together!
Enroll in Our Y Family Membership Throughout October for Free
Bring your family closer together through healthy habits, fitness and hours of fun with the Y Family Membership. There are no annual contracts to sign; simply visit one of our four locations to get started today! Hurry before the offer expires!