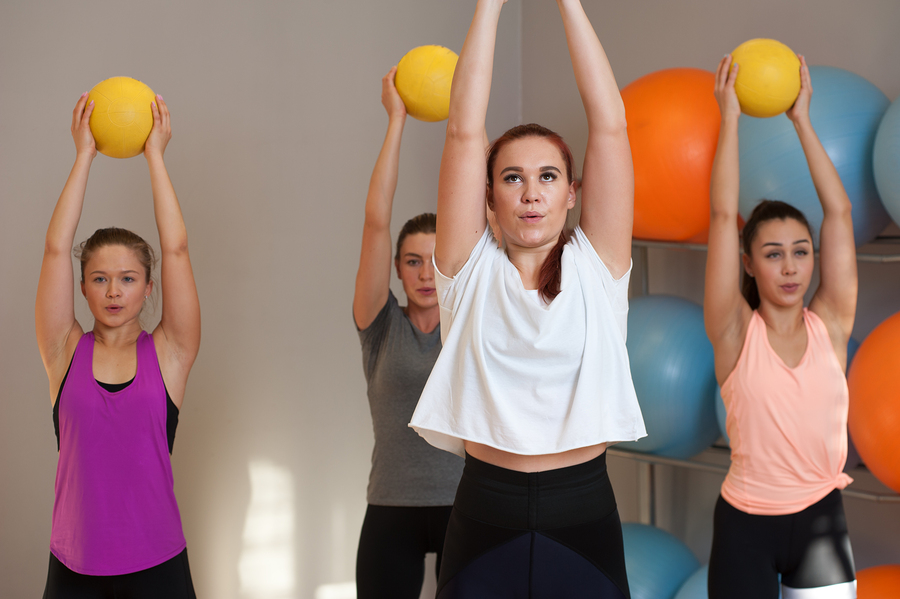 One of the top reasons people don't exercise is they want to avoid crowded exercise classes where they feel left behind as everyone around them seems to "get" the choreographed moves the instructor is calling for.
For many people, small group and personal training sessions are a better form of exercise classes. Even if you don't particularly mind the larger sessions, you may find working one-on-one or in a less crowded setting more enjoyable from time to time.
Benefits of Smaller Exercise Classes
Whether you're an exercise vet or a newcomer who needs some help getting started on a healthier routine, a personal trainer or small group exercise class can help you get and stay motivated while meeting your personal fitness goals.
The YMCA of Southern Nevada offers both small group training and personal training sessions as part of our health and wellness program.
Small Group Training
As opposed to traditional personal training, small group training typically involves a trainer working with a group of four to 10 members. Some may be slightly larger, but a smaller group ensures the trainer can give proper attention to each participant's needs.
When you belong to an exercise group, it also connects you with others who share similar traits and goals, making it easier to establish workout relationships and friendships to keep you motivated. Other benefits include:
Variety. No one likes standing in a large group realizing they're the only one who doesn't know how to use the equipment and other exercise tools. Small group training not only gets you familiar with everything from barbells to treadmills, it quickly teaches you proper technique and form, too.
Friendly competition. This is great because it pushes you to work hard than you might on your own.
Fun. The social aspect of small group exercise classes makes working out something to look forward to.
Personal Training Sessions
Do you fear working one-on-one with a trainer who pushes you to near collapse? That frightening vision couldn't be further from the truth of what personal training sessions are all about. Working with a personal training has a ton of benefits, including:
Highly personalized workouts based on your abilities and goals you want to achieve. No one-size-fits-all routine here!
Personal training sessions often have more variety and on any given day may include machines, body weight exercises, and/or free weights.
Experienced personal trainers make the most of your workout time, optimizing every minute and increasing your routine's efficiency.
If you're unsure which exercise classes are right for you, stop by any of our locations or contact us online to speak to one of our fitness experts.